More than just a math contest
Join thousands of math fans from across the world in a contest packed full of fun brainteasers and logic puzzles. Easy to register, easy to organize, but a challenge to become a global champion.
Challenge your intelligence
and

your intuition

Mind stretching puzzles developed by The Japan Prime Math Olympic Committee help to encourage students to take a logical, flexible approach to math. These beautifully illustrated, engaging questions will bring out the mathematical curiosity in your students no matter what curriculum they study.

Sample questions >
Discover unknown strengths and weaknesses
After the challenge, students can check on their strong points with the GMC Review, giving them encouragement and actionable advice on how to improve their technique, as part of the GMC 5 Thinking Strategies. These skills can be used outside of math class too - with science, programming and computational thinking all benefiting from a strong footing in math fundamentals.
A great way to challenge your mathematical mind and see how you compare with other students all over the globe!
Dubai American Academy. Ms. Amanda Milkeraitis
5 Thinking Strategies >
Goes beyond questions & answers
We provide a full graphical analysis of the results of your class and school, including rankings and average scores. You can also enjoy a breakdown of how each challenger approached each problem. By reviewing their analysis after the challenge, every student can walk away with a new found confidence in their math skills.
One of the most impactful aspects of the competition is the question analysis students receive after taking the test. This analysis allows students to refine their mathematical thinking, and gives teachers actionable data to drive instruction. This is no ordinary math competition!
South Warren Middle School, Kentucky, USA. Ms. Stephanie Helton
Sign up to GMC for Schools
Create a GMC School account with your email address.
Register challengers
You can easily register multiple entrants from your school or club at one time.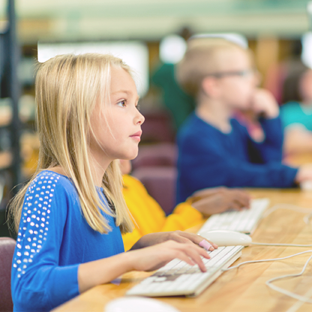 Take the online challenge
Students can take part from home or school - anywhere with an internet connection.
Receive results
After finishing the test, view your work ranking achievements, review questions together and get all new insights into your class with the GMC Analysis.'
Plan
Price List
Home
School
Number of Challengers
Up to 4 Challengers per account
Up to 1000 Challengers per account
Pricing
Free
Taking the test
Completion certificate
Score/Global Math Ranking
5 Thinking Strategies analysis
Detailed score report
---
Activity record of the test
---
School ranking/ Analysis
---
---
Find out more about GMC
Course selection
There are four courses for math fans of all ages. Not sure which course you should take? Try some sample questions from each course via the link below.'
Sample questions